Control Room Pro Suite was Created by Radio Professionals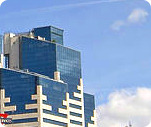 Harris Media, a New York City based company, has been creating web sites and applications since early 1996. Our focus is on creating solutions for radio broadcasters.
Founder Lee Harris has an extensive background in the Internet, technology and broadcasting. He has worked in radio for over 30 years. He is the morning news anchor on 1010 WINS, the most-listened-to station in the nation. He has also been a general manger, sales manager, technology consultant, and a radio station owner. He regularly speaks across the country and overseas, consulting on e-commerce, technology, and broadcasting. He designed and built an all-Internet radio station for Felician College in New Jersey.
Co-founder Carol Crespo is an entrepreneur with a background in web development, web hosting, and marketing. We also partner with top experts in programming, recording, radio jingle writing and software, and radio consulting to bring you top-notch solutions.
We welcome the opportunity to work with you. Contact us today at sales@harrismedia.com or 1-800-466-4262 to find out how we can help.